Try these contrasting foods when children need to warm up – or cool down.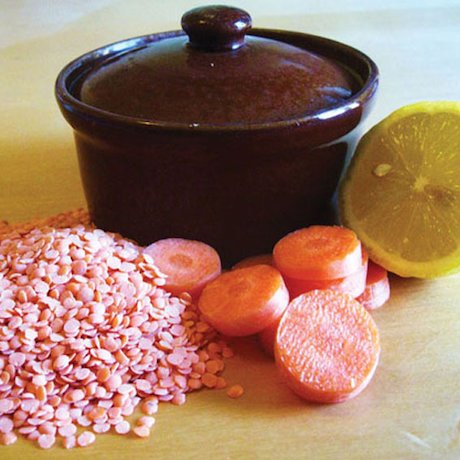 Recipes in this article:
Winter lentil soup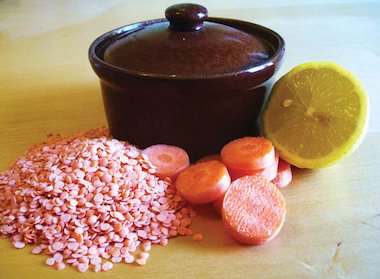 Serves: 4–6
Preparation time: 15 minutes
Cooking time: 35 minutes
Discuss how rinsing the lentils washes away dust – and point out how the water runs clear once they are clean. Watch the stock cubes dissolve as you stir them into the water, and compare the texture of the soup before and after liquidising.
Ingredients
1 onion, finely chopped
2 carrots, grated
2 tablespoons olive oil
125g red lentils (uncooked)
1 can chopped tomatoes
1 litre vegetable or chicken stock, made with stock cubes
Half a lemon
Log in to your account to read
Reviews