Celebrate the big top theme with an exciting feast, ideal for an interval in the performance!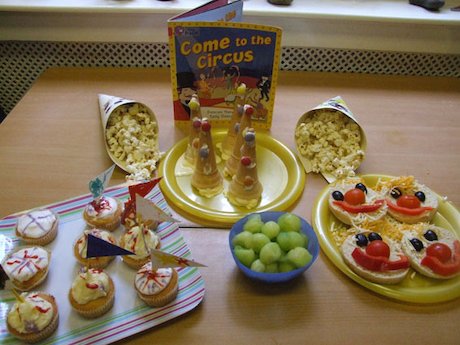 Activities in this article:
1. Mini pizza clown faces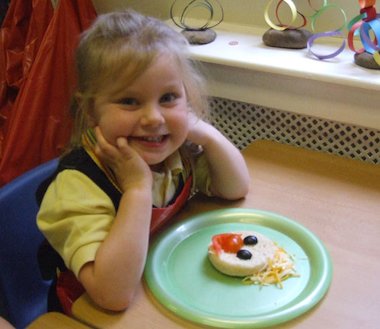 Personal, Social and Emotional Development
Early learning goal: Be confident to try new activities, initiate ideas and speak in a familiar group.
What you need
Muffins or mini pizza bases; black and green olives; cherry tomatoes; red peppers; tomato puree; grated cheese; knives; small bowls; chopping boards.
Log in to your account to read