Sue Cranmer of Futurelab discusses the growing 'generation gap' between teachers' and children's confidence using ICT, and suggests ways to use ICT to inspire children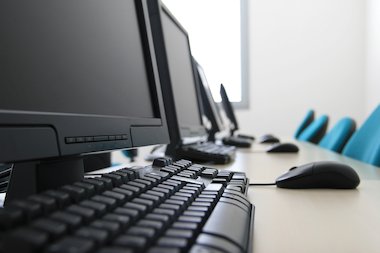 Background to
ICT

usage in schools

On the surface, information and communication technologies (ICTs) appear to be used well within primary schools.

As a result of the Government's school ICT strategy during the 2000s, the ratio of children to computers in primary schools has gone from 107 children per computer in 1985 to around seven children per computer in 2008. Most classrooms are now equipped with interactive whiteboards and primary teachers are reported to be more technically confident and more likely to make regular use of ICT in their teaching than their secondary school counterparts.

Despite this situation, ICT use is far from perfect. Although the vast majority of primary children now make some use of ICT in school, patterns of use of technology continue to differ between and within schools. Unreliable equipment and connectivity challenges the best of teachers and makes even the simplest of tasks, such as downloading a small video clip, a difficult and intimidating task. Added to that, other barriers such as filters, firewalls and blocking procedures can limit teachers' ideas and frustrate their efforts. Teachers can lack both the local technical support they need and the time and space to explore and develop how they can integrate creative uses of technology for learning into their lessons. Concerns remain that use of new technologies in schools is dominated by the mundane delivery of information through interactive whiteboards, and the 'cut-and-pasting' of online material with little evaluation by children or understanding of the content.
Log in to your account to read