Most children love to draw – explore some practical activities to get your children excited about art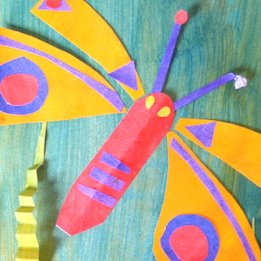 This is the Key Stage 2 part of the article by Bridget Bowie and Dr Richard Jolley. Take a look at the Key Stage 1 drawing activity, 'The ugly bug ball'.
Investigating children's attitudes to drawing
The Leverhulme Trust recently funded a large-scale interview and survey study on the attitudes and practices that shape children's drawing experience at home and at school. The findings revealed that the vast majority of children aged between 5 and 14 enjoyed drawing and were confident in their own drawing abilities.
However, more than a third of primary school teachers said that their own perceived lack of drawing skills was hindering their ability to facilitate their children's drawing. The study also found that teachers focused more on observational and representational skills than creativity and expression in the help they reported giving children with their drawing.
Why do we think we can't draw?
The main reasons teachers might struggle to teach drawing is a lack of confidence, and a lack of knowledge, rather than an inability to record something visually. The key to observational or representational drawing is looking and practice. If you are teaching your children to draw from observation, help them to focus on the reason for drawing – to retrieve and record visual information through looking.
Log in to your account to read