Michael Morpurgo talks about young writers, World Book Day and the books that made him want to become an author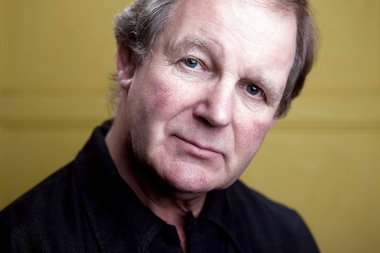 How did your involvement with the Wicked Young Writers' Award come about?
Many years ago I had been a judge on another award for young people's writing – The WHSmith Award that ran for about 30 years. When this award stopped because of lack of funding and the fact that teachers were so overburdened with the demands of the curriculum and testing and didn't have time to encourage this kind of creativity within schools, I always felt that the award had left a big gap. When the organisers of this new award – Wicked Productions – who have created the musical Wicked, approached me to be a judge on this new award for writing, I was really pleased. What makes this award unique is the breadth of its appeal spanning a wide age range and allowing children and young people to write on any theme and style.
At what age did you realise that you enjoyed writing your own stories?
I wasn't particularly gifted with writing at school and wasn't much good at reading either as a young boy, but I loved stories. I loved hearing them being read to be me in particular and the music in them. My mother would read to me all kinds of things – the Just So stories, The Jungle Book and then later Beowulf and Treasure Island. I loved the sound of her voice. She was an actress and really brought these adventures to life. I was completely hooked. I suppose it was partly drinking in all these stories that stayed with me all my life. When I finally became a teacher, there was a moment one afternoon in class at the end of the day that I was reading a story to my Year 5 class. They were tired and not interested, and I realised that what I was reading to them just wasn't any good. So I went home that night and wrote up something of my own and then told it in extracts over the week. The children seemed to like it and when the bell went at the end of the day, they didn't want to leave. That gave me such a sense of excitement and I realised for the first time that perhaps I could do this.
Log in to your account to read