Charles Darwin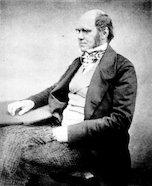 Key dates
12 February 1808—Birth date
27 December 1831—

HMS

Beagle leaves Plymouth
15 September 1835—Galapagos Islands sited
2 October 1836—

HMS

Beagle arrives home
20 June 1837—Journal of Researches completed
22 November 1959—Origin of Species on sale to the public
19 April 1882—Died
26 April 1882—Buried in Westminster Abbey
Key facts
English Naturalist who demonstrated that all species devolve from common ancestors
Studied medicine at Edinburgh and Theology at Cambridge
Became an eminent geologist after his voyage on the Beagle
His theory of natural selection began with his interest in the different finches on the Galapagos Islands. Each Island had its own form of finch, related but different in important ways.
Other scientific projects included work on plants and the study of the earthworm.
Published works include: Origin of Species, The Descent of Man, The Expressions of Emotion in Man and Animals, The Power of Movement in Plants, and Formation of Vegetable Mould Through the Action of Worms.
He was married to his cousin, Emma Wedgwood and had ten children.
Buried next to Sir John Herschel and not Isaac Newton as often thought.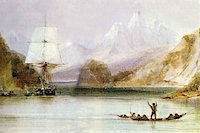 Scholastic Education
PLUS

resources
Scholastic teaching resources
Events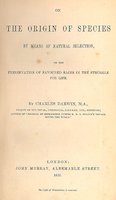 Links