Philip Pullman and The Golden Compass – interactive resource
Add to My Folder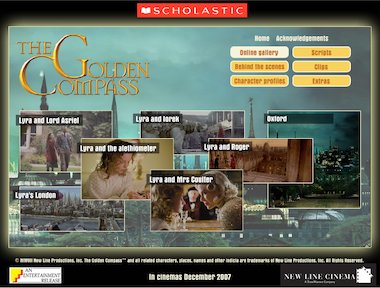 Delve into the alternative world of The Golden Compass with this multimedia mix of resources that will bring the big screen into your classroom. We've gathered together an exclusive package of beautiful images, footage, trailer, script extracts and clips that will inspire children to study the genre of film.
You may need Flash
To use this resource you need Adobe Flash installed on your computer. To get the latest player:
You may need to be an Administrator to install this.
Reviews
You need to be signed in to place a review.