Child labour in the coal mines
Add to My Folder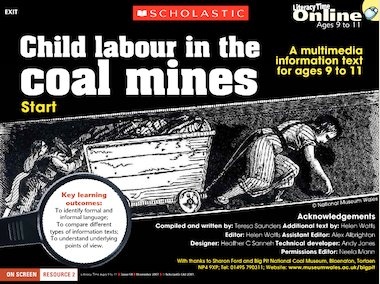 An interactive resource examining the history of using children to work in the coal mines.
Downloading to a PC
Right-click the link with your mouse and save to your hard drive.
You may need Flash
To use this resource you need Adobe Flash installed on your computer. To get the latest player:
You may need to be an Administrator to install this.