John Coe discusses the future of the primary curriculum, following news that the Rose Review has been removed from the Children, Schools and Families Bill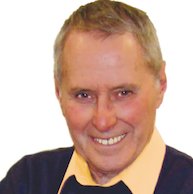 On 6 April, the Opposition refused to support several sections of the Children, Schools and Families Bill and torpedoed the adoption of a new primary curriculum in 2011. More than two years of meetings, the writing and submission of evidence, the visits to schools and conferences, the CPD courses, the publication and discussion of Sir Jim Rose's Review upon which the new curriculum was to be based; all gone for nothing. And, what about the many schools where teachers eager for reform have already begun to implement the Rose recommendations? Is their work wasted, too?
Poised as we are, just weeks away from the General Election, the air full of the ear-splitting clash of political rhetoric, teachers must keep their nerve and remember the wise advice of Sir Winston Churchill who faced issues of life and death on a daily basis. 'Keep buggering on', he said. And, so must we. The children demand it and they, not the politicians, are our first concern.
Teachers in charge
Let's remind ourselves of the professional freedoms we have.
Log in to your account to read
Reviews
You need to be signed in to place a review.