Honor Wilson-Fletcher, Project Director of the National Year of Reading explains what the year is all about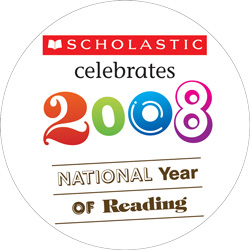 What is it?
The National Year of Reading (NYR) is a year-long celebration of reading, in all its forms. Launched at the beginning of 2008, by Prime Minister Gordon Brown and Ed Balls, Secretary of State for Children, Schools and Families, the Year will help build a greater national passion for reading – for children, families and adult learners alike.
The NYR, funded by the Department for Children, Schools and Families (DCSF), will encourage and inspire people to read in businesses, homes and communities around the country. It will do this by providing new opportunities to read and helping people to access support through schools and libraries.
With campaigns and activities throughout the year focused on reluctant readers, those with low confidence, and boys and dads, we want to boost both children's and adults' love of reading.
At the launch of the initiative, Ed Balls urged parents to spend ten minutes a day reading to their children to inspire a love of reading. He said: "It's very important that we help more children to become confident readers… Surveys have shown that one in ten children has never read a bedtime story and half of children rarely discuss reading at home. As a parent myself I know how hard it can be to find time, but just ten minutes a day can make a difference to a child's future – and create a love of reading from a very early age."
Log in to your account to read
Reviews
You need to be signed in to place a review.