Are you suffering from the January blues? Then now's the time to seize the moment and take your teaching international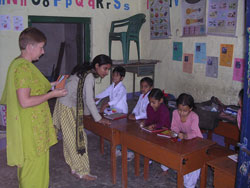 Teaching abroad can allow you to experience different cultures
As we look out at the grey skies at yet another shower of rain, we can be forgiven for thinking that life might be more comfortable in a warmer climate. This need not be a pipe dream, because every year many British teachers travel abroad to teach. One of the many advantages of teaching is that it is a transferable skill which is needed in every developed, and most underdeveloped, countries.
Log in to your account to read
Reviews
You need to be signed in to place a review.