Are you stuck for an idea? Here are some ideas to try out in your classroom. Whether you are looking for a circle time starter or a pre-assembly activity, you're bound to find an idea to try out.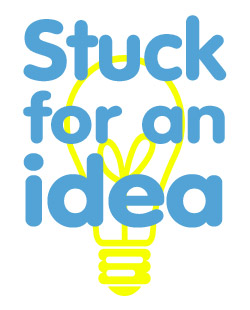 Get children to practise saying their times tables when they are lining up to go into the dinner hall. It helps keep everyone in check and considerably reduces chatter!
Play soothing classical or easy-listening music in the background when the children are practising their handwriting. It will help them focus on the task and concentrate for a longer period.
Make up a grid of squares on your whiteboard and play a version of 'connect four' by filling in four connecting squares in a line (across, down or diagonally). Play as a team game to develop thinking skills and collaboration within the group.
Take close-up photographs of different objects or surfaces found in the classroom. Display the image on the whiteboard and invite children to identify the object and the material.
Write a selection of words on the board with 'prices' alongside. Divide the class into teams and challenge them to 'buy' words from you in order to make sentences. Give them a set amount of money to spend on words!
Ask children to reply when they hear their name called on the register by clapping out the syllables. For example, Bethany would be three claps: Beth/a/ny.
Take digital photos of each child in your class and then print them out and laminate them. Help the children to cut them into several pieces to make a jigsaw. These make unique and inexpensive presents for the children to give at Christmas.
Show the children an object that they may not be familiar with, for example, a pastry brush. Pass it around the group, asking the children what they think it could be used for. Encourage a creative response, such as a broomstick for a miniature witch!
Display ten pictures of people and give children a list of ten professions or facts that could relate to them (for example, a doctor, grandma, scared of flying). Ask the children to match a label to each picture. This can be a fun game and is a great way to challenge stereotypes.
Log in to your account to read
Reviews
You need to be signed in to place a review.