The first days at a new nursery can be a stressful time for parents and children alike, but there are lots of things you can do to help your child settle in quickly and feel happy and secure in the setting.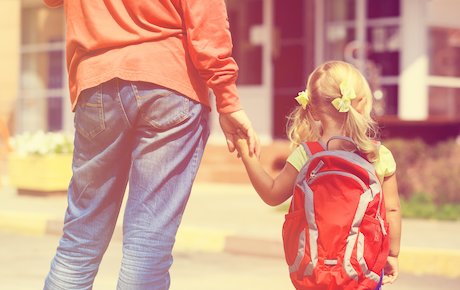 The first day
Try to look confident and happy when you drop off your child. Your child will pick up on your emotions: if you appear upset, your child will respond to this.
When you arrive at the setting, ask if you can help your child to hang up their coat and bag and place a toy in the 'show and tell' box.
Ask who your child's key worker will be, and look out for this person as a point of contact when you drop off your child.
Bring a favourite teddy, blanket or dummy along with your child to help them feel secure in the setting.
Aim to make a clean 'break' when you leave your child – try not to linger and go back to them if there are tears. Your child may well cry, but in most cases this only carries on for a few minutes after you have gone.
Give the setting a call part way through the first day to check that your child has calmed down and is enjoying themselves.
You may be given a 'home/setting' diary for your child. If you are, write a little about what your child has done recently so that the setting can refer to known experiences and people from home if your child is upset.
Remember that starting in a new environment can be a tiring experience. Your child may seem more tired than usual in the first few days or weeks. Don't worry, this is perfectly normal.
Log in to your account to read
Published 24 August 2021
Reviews
You need to be signed in to place a review.