Dr Hannah Mortimer explores getting to know children with SEN and effective ways of recording and planning for children with communication difficulties.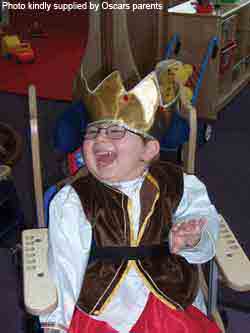 Getting to know you
When welcoming a child with SEN to your setting, start off by finding out all you need to know in order to help that child settle in. Talking to parents and carers is an obvious starting-point. They are experts on their own child and will have a great deal of information. Many very young children who have complex and long-term needs now receive Early Support. This is a Government programme for ensuring parents and carers receive joined-up support from the earliest opportunity. A key worker is appointed to work with the family and there are family-held records through which they can tell their own story once without repeating it to every professional who calls. Find out if the child you are working with is on Early Support, and if so, contact the key worker.
Getting to know children quickly
Home visits (where possible) allow you to get to know children on their own territory before you work and play together in the setting. They are a way of gathering information and also giving the child, the family and yourself greater confidence.
Use a welcome form or child passport to gather information about a child's likes and dislikes, how the child makes their needs known and what level of support the child needs from you throughout your regular routines and activities.
Now you have met and found out more about the child, think through your typical session from a child's-eye view and visualise the barriers that the child might face.
Plan the first few days carefully. Make a point of keeping closely in touch with the family throughout this period so you can share good news long before you need to share any concerns.
Play alongside the child as often as you can so you develop a feel for how the child learns and behaves and form a positive relationship together.
Once the child has settled in, stand back slightly, in order to observe them playing independently, and assess the level of support that is needed on a daily basis.
Log in to your account to read
Reviews
You need to be signed in to place a review.