Create your own Burns Night poems with these fun ideas from Paul Cookson.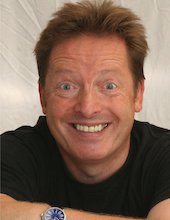 Photo © Julie Dawn Thomas
Burns Night is a celebration of Scottish Poet Robert Burns. Some of his more famous poems are read out and there is a traditional Scottish feast – including haggis.
Let's think about starting points for children writing their own poems …
I always think that ideas are the most important thing when it comes to getting started. Then it's a case of finding the idea that you like best and seeing where those ideas take you. Have fun, be imaginative…
So, here are a few to get you started …
1. Haggis recipes
Haggis is a funny word – and a funny food too – full of strange and weird and wonderful ingredients.
So, why not invent a strange mixture of foods – and other things(?!) – to go into the weirdest haggis ever … Make it into a list poem.
Log in to your account to read
Reviews
You need to be signed in to place a review.