Literacy Time PLUS Book Reviews - November/December 2009
To read our July/August reviews click here
To read our September/October reviews click here
Hiding Edith: A True Story
Kathy Kacer
(A&C Black 978 14081 13653, pb £6.99)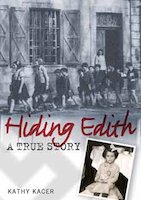 Reviewed by Ruby Daniels, aged 10
This touching story is set at the beginning of the Second World War, when Adolf Hitler announced that no Jewish person had the right to live. Many Jews died, hiding in Christian homes. Edith had her name changed at the age of eleven, and survived.
Edith was a good child. She did what she was told, and didn't deserve trouble. When war broke out she had to leave her family, move to a new, strange place, become a new person and religion to save her life.
This true story not only fills your imagination with wonder and interesting tales, but also makes you more knowledgeable about the war, and Hitler's cruelty.
If you are looking for a heart-thumping story with joy, happiness, death and sorrow, pick up this book. I did, and swear you will be missing out if you don't pull this book off the shelf NOW!
The Ghost Hunter
Michelle Paver
(Orion Children's Books, 978 18425 51752, hb £10.99)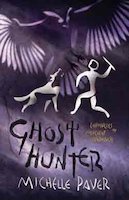 This sixth and final book in the Chronicles of Ancient Darkness series sees the climax of Torak's quest to vanquish the terrifying Soul-Eaters. Helped by companions Renn and Wolf he must seek the lair of the Eostra, the Eagle Owl Mage in the Mountain of Ghosts. Once again, Michelle Paver's Stone Age world is perfectly-drawn, and her fast-moving descriptive prose draws the reader deep into Torak's adventures. If you haven't discovered this series yet it is well worth adding to your class fiction library and will appeal to both boys and girls.
Read our author interview with Michelle Paver here
Ernest
Catherine Rayner
(Macmillan, 978 02305 29199, £10.99)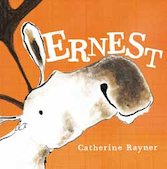 Ernest is a large Moose with a big problem – he can't fit into his own book. As he onomatopoeically tries to shimmy, shuffle and shunt into the pages, he finds that the pages are just too small for him. But then his little friend has an idea…
Kate Greenaway medal-winner Catherine Rayner's illustrations are, as always, simply brilliant and make a simple premise into a fun book that will keep children interested right through to the last (rather large) page.
Developing Language and Literacy 3-8
Ann Browne
(Sage, 3rd Edition 978 18478 70834, £21.99)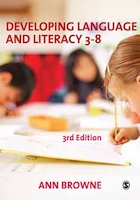 Updated to reflect the requirements for teaching English in the early years, this third edition of Developing Language and Literacy 3-8 covers aspects including speaking and listening, reading, writing, spelling, handwriting and punctuation, gender, bilingualism and involving parents and carers. Case studies and classroom examples are featured throughout, and suggestions for further reading are listed at the end of each chapter. A companion website has resources and activities, useful websites and links to on-line articles and reports. While the book is particularly useful for student teachers and NQTs, the reflective activities in each section, in particular, could inform teaching practice for all those seeking to develop language and literacy skills in their classroom.
Lin Yi's Lantern: A Moon Festival Tale
Brenda Williams
(Barefoot Books, 978 18468 61482, £10.99)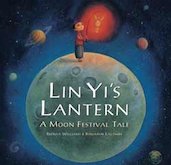 Lin Yi is longing for a new red rabbit lantern to celebrate the Moon Festival, but first he must buy things from the market for his family. If he bargains well he will have enough money for his treat, but when he forgets one of his purchases he has a difficult decision to make. A beautifully-written tale by Literacy Time PLUS contributor, Brenda Williams, the story is accompanied by gorgeous deeply-hued, evocative illustrations by Benjamin Lacombe. Perfect for work on stories from other cultures, the book also features instructions to make a Chinese lantern.
The Nargun and the Stars
Patricia Wrightson
(Catnip, 978 18464 70769, £5.99)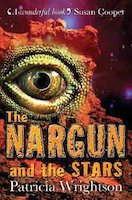 This new edition of Australian author Patricia Wrightson's modern classic has lost none of its impact. Telling the story of orphan Simon Brent, sent to live on a sheep farm with his ageing cousins, it introduces the reader to ancient Dreamtime creatures of Aboriginal stories, including the Nargun – a great rock that, threatened by the modern machinery of humankind, is driven to kill.
Poetic prose and plenty of dialogue keep the reader gripped throughout the exciting story and the characters, themes and location all lend themselves to literary and cross-curricular study.
Catnip Publishing is offering 5 lucky readers the chance to win a copy of The Nargun and the Stars. To be in with a chance of winning, visit the Giveaways section and enter your details, or email your name, address and the prize you are interested in to littimeoffers@scholastic.co.uk
Start-up Screentakes: History – The Great Fire of London
Stewart Ross
(Evans, 978 02375 40340, CD-ROM £19.99)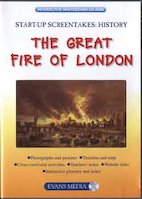 This interactive whiteboard CD-ROM, based on the book by Stewart Ross, looks at the Great Fire of London and how we know about it today. While being introduced to words about the fire in clickable text, children learn about the role of eyewitnesses in historical events. Simple to navigate, with photographs, pictures, a timeline, glossary and map, as well as suggestions for activities and teachers' notes. A brilliant accompaniment to project work on history. Read our Stewart Ross author profile here.
Christopher Nibble
Charlotte Middleton
(Oxford University Press, 978 01927 28654, £10.99)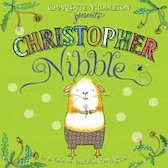 Guinea pig Christopher Nibble loves eating dandelion leaves – and so do all the other guinea pigs in Dandeville. But when the dandelions run out, eco-friendly hero Christopher has to use flower power to save the day. Young readers will enjoy the story, older ones will chuckle at references to selling dandelions on the internet, and both will love the endearing animals, while the collage-style illustrations – including drawings, cut-out photographs and patchwork-style backgrounds – could inspire art projects.
Running Wild
Michael Morpurgo
(HarperCollins , 978 00072 67019, hb £13.99)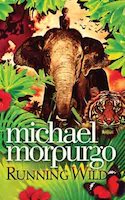 Reviewed by Helen Watts
Imagine losing your Dad when you are just nine. Then, just when you were beginning to cope with your grief, you lose your Mum too, in the Indonesian tsunami. This is Will's story, and the trauma is only just beginning, because Will's escape from the great wave is on the back of an elephant, which stampedes in terror deep into the jungle. As Will learns to survive in this strange and savage world, he develops an unbreakable bond with his new animal companions and it seems that his life has changed for ever.
This is a compelling and moving novel in which the heat, dampness, colours and sounds of the rainforest seep from every page. But it's also a challenging, at times harrowing, read and with only a scattering of lighter moments, I wonder how young readers will react to Morpurgo's brave choice of storyline.
The Rabbit Problem
Emily Gravett (Macmillan, 978 02307 04237, £12.99)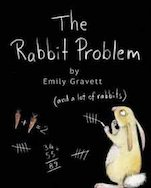 If your children enjoyed the Dogs resources by Emily Gravett online with our September issue, they will love this picture book that takes two rabbits and looks at what happens as their brood expands during a year. Set in a calendar format, but with open-up and pop-up elements, children will love exploring the pictures for Gravett's trademark quirky details – from hungry rabbits eating the edges of the book in May to rabbit-aerobics in October. With lots of text types to develop literacy skills, children could even challenge their numeracy skills by counting the pairs of rabbits on each spread – from one to 144!
Shapeshifters: Tales from Ovid's Metamorphoses
Adrian Mitchell
(Frances Lincoln, 978 18450 75361, £14.99)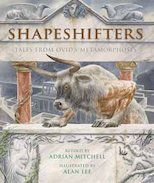 Thirty of the brightest, loveliest and most powerful myths ever written are retold here by the late, great poet and author Adrian Mitchell. Stories of Ancient Rome and its gods, heroes and heroines are re-created from Ovid's Metamorphoses into stories, poems and headline news. With its stunning artwork by illustrator Alan Lee, this title is destined to be a classroom classic and is a perfect accompaniment to project work on myths and legends.
The Penguin who Wanted to Find Out
Jill Tomlinson
(Egmont, hb 978 14052 30407 £10.99, pb 978 14052 30414 £5.99)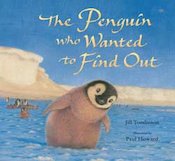 Jill Tomlinson's classic tale about Otto, the penguin chick who has a lot to learn about life, is gloriously presented in this picture book with warm, charming, characterful illustrations by Paul Howard. The story lends itself to many cross-curricular projects, from finding out about Antarctica in geography, to research in science about penguins and their food and habitats. It could also be used in SEAL work (no pun intended!) in class to tackle topics such as working together, looking after younger children and facing challenges.
Ikenna goes to Nigeria
Ifeoma Onyefulu (Frances Lincoln, 978 18450 79604, £6.99)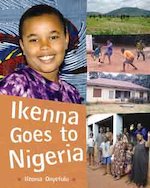 This book won the US African Studies Associations' Children's Africana Book Award in 2008 and as soon as you look inside at the montage of original photographs you will see why. One of a series of books (including Shanyi goes to China, Prita goes to India and Kamal goes to Trinidad) describing a visit to their family homeland from the point of view of a westernised child, it provides a great insight into another culture. Chapter headings, a glossary and index contribute to literacy learning and the subject matter could also contribute to cross-curricular work on geography or RE.
Scaredy Squirrel at Night
Melanie Watt
(Catnip, Book 978 19051 17895, £10.99; Glove puppet 978 19051 17987, £10.99)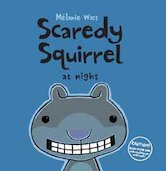 Scaredy Squirrel never sleeps – he's too scared of nightmares about ghosts and dragons and polka-dot monsters. So he stays awake every night, until exhaustion finally takes its toll and he finds a way to have sweet dreams. Children will love the glow-in-the-dark teeth on the cover and the comical story and illustrations will keep them chuckling until bedtime. Great for exploring emotions, children could act out the story with the Scaredy Squirrel glove puppet, available separately.
Catnip Publishing is offering 5 lucky readers the chance to win a copy of Scaredy Squirrel at Night. To be in with a chance of winning, visit our Giveaways section and tick the box, or email your name and address to "Scaredy Squirrel at Night offer" at littimeoffers@scholastic.co.uk by 31 December 2009.
Storyworld
John & Caitlin Matthews
(Templar Publishing, 978 18401 17387, Book and 40 illustrated cards £12.99)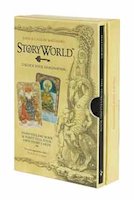 Unlock children's imaginations and develop their literacy skills with this unique product. The pack of 40 Storyworld cards features wonderful, evocative illustrations by several top illustrators, depicting a myriad of characters, places and objects – such as The Key, The Labyrinth, The Keeper of Dreams and The Youngest Son. By choosing a handful of cards at random and using the name, picture or story-questions on the back for inspiration, a new tale can be told every time. Children will enjoy finding the special visual clue hidden in each picture, connecting it to another card in the pack.
The accompanying Storytelling Book has tips on telling tales, examples of stories and games to play. Additional card packs will have the themes of Faery Magic, Sea Stories, Christmas stories and Stories from Deep Space. Enthralling and enchanting, this would be a great buy for work on traditional tales.
Michael Rosen's A to Z: The best children's poetry from Agard to Zephaniah
Compiled by Michael Rosen
(Puffin, 978 01413 24500, pb £6.99)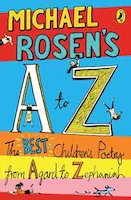 This comprehensive anthology brings together poems from many of the most exciting children's poets in Britain today. Arranged alphabetically by author, the diverse range of subjects and styles covered range from raps to rhymes, funny to sweet and sad to scary. Great for reading and performing, there are shape poems, sound poems and mixed-up spelling poems guaranteed to delight and amuse your class.
The Little Book of Values
Julie Duckworth, edited by Ian Gilbert
(Crown House Publishing, 978 18459 01356, hb £7.99)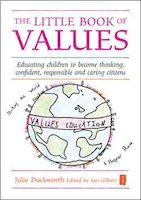 The Little Book of Values explores 22 values – including caring, happiness, respect and thoughtfulness – that can be taught through schools and the community, with examples of where they are being used in schools to stimulate discussion and philosophical debate. Throughout the book each value is defined by the children, with follow-up suggestions for activities including drama, debate, listening and writing.
Author and headteacher Julie Duckworth has been teaching for 20 years and has used Values Education in her school to transform quality of life for children and teachers. The Values Toolbox chapter offers techniques and tools to help you implement Values Education in the classroom and Duckworth invites personal feedback on your experiences.
Shark Island
Tilly's Pony Tails 3: Rosie – the perfect pony
Pippa Funnell
(Orion Children's Books, 978 18425 57112, pb £4.99)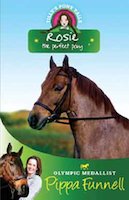 Olympic medal-winning rider Pippa Funnell has penned this series of six books, perfect for girls who like pony stories. Her expert knowledge shines through, with more challenging topic-related words guaranteed to stretch the reader. There's plenty of contemporary dialogue with non-fiction tips on horse riding and care at the back. An accompanying website, www.tillysponytails.co.uk has tips, quizzes and information on horses.
Orion Children's books are offering 2 lucky readers the chance to win a set of the first five books in the series, together with a badge and poster each. To be in with a chance of winning, visit our Giveaways section or email littimeoffers@scholastic.co.uk clearly stating which draw you are entering.
50 Names You Need to Know: Who's Who in…
(A&C Black, Various authors and ISBNs, £8.99)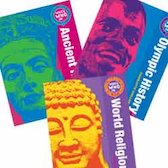 The Who's Who in… series is a brilliant source of information and ideas to support the study of biography and key figures. Each title has 50 biographies of famous and lesser-known people in a particular field, including Ancient History, World Religions and Olympic History, with photographs, quotes, timelines and internet-linked resources to explore. Colourful, but clear layouts, a contents page, glossary and index make these non-fiction titles a useful resource for classroom research.
Kitten Kaboodle
Anna Wilson
(Macmillan Children's Books, 978 03305 07714, pb £4.99)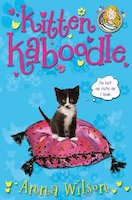 Perfect for pet-mad girls, this heart-warming story about 11-year-old Bertie Fletcher, who sets up a pet-sitting service, catches the attention with its well-drawn characters, extensive use of colloquial dialogue – and its talking kitten! Kaboodle, the cat of the title, has plenty of 'cat-titude' and his fast-paced adventures and witty kitty backchat will amuse, entertain – and could inspire creative writing, speaking or even drama activities.
Timmy the Tug
Ted Hughes and Jim Downer
(Thames & Hudson, 978 05005 14962, hb £12.95)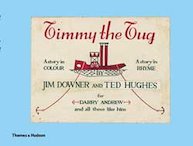 Sharing a house with Jim Downer in the mid-1950s, Ted Hughes wrote this poem to accompany Downer's illustrations but when they moved out the manuscript was lost in Hughes' archives for over fifty years. Published as a facsimile of the original script and illustrations, this book evokes a bygone age, enhanced by an afterword by Downer telling of life in London in the 1950s. The rhyming poem has plenty of descriptive imagery and could be used for classwork exploring a classic author and differences in time and place.
Shark Island
David Miller
(Oxford Children's Books, 978 01927 29019, £5.99)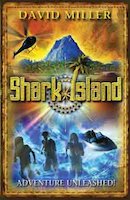 In this nail-biting adventure thriller we are drawn into a gripping race against time as Hanna and Ned try to find their parents who have been kidnapped from an idyllic tropical island by modern-day pirates. David Miller's tightly-written story builds up the suspense, as the children struggle to work out who they can trust. Told from the point of view of Hanna, the story will enthral both boys and girls – who will find it hard to put this book down as it builds to a tense and exciting climax.