What will the future classroom look like? Will it involve a blending of traditional teaching with the use of technology?
The new Government's manifesto states that every child who is capable of reading should be doing so after two years in primary school. To make this happen, schools need to teach synthetic phonics and focus on back-to-basic skills. In recent years, the Government has invested significantly in ICT in education, replacing the blackboard with the interactive whiteboard and seeing books evolve into ebooks.
Recent figures suggest that children's basic literacy and numeracy skills are depleting with around a fifth of children leaving school functionally illiterate and functionally innumerate (see TES , 7 May 2010). With ICT becoming the teaching tool of choice in many classrooms, what effect does this have on children's basic skills and can it in fact enhance the way we teach?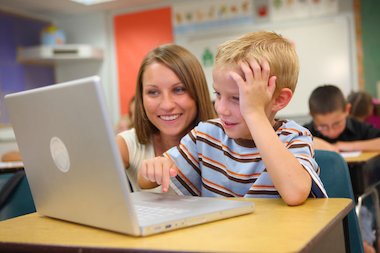 Log in to your account to read
Reviews
You need to be signed in to place a review.