David Wray examines children's handwriting…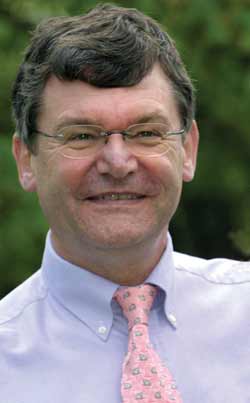 Handwriting is traditionally considered a matter of presentation. 'Getting it neat' is generally something that children are expected to do after they have composed interesting text. Many schools use drafting as a way of achieving this, with an initial writing draft where the children focus on what they want to say, and a second where they focus on presentation. However, a substantial body of international research is now suggesting that handwriting may be more important than we have thought and may affect how children compose.
At the University of Warwick, we have recently carried out a couple of research studies(1) of the writing of Year 2 and Year 6 children in local schools. The results have convinced us that handwriting is an important factor in the creation (or composition) of written material by children. To give you a flavour of the results, we found that we could pretty much predict the score that both Year 2 and Year 6 children would achieve in their Writing SAT from the number of letters of the alphabet they could legibly write in one minute. The Writing SAT at both Key Stage 1 and 2 principally measures composition, but it appears that the results are substantially affected by children's abilities to handwrite fluently. Moreover, a significant proportion of children seem to suffer from low levels of handwriting automaticity (the ability to generate letters without giving this too much conscious attention). This is likely to be interfering with their ability to compose. If a child has to give mental attention to generating letters, then this will almost certainly impair that child's ability to select ideas, words, grammar and spellings.
Log in to your account to read
Reviews
You need to be signed in to place a review.