Meet our new regular columnist, David Wray…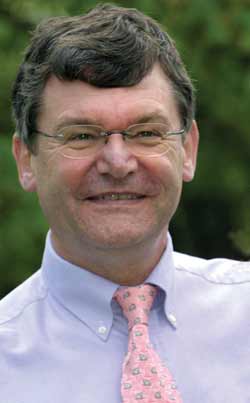 Some of the findings of Sir Jim Rose's 'Independent review of the primary curriculum' were leaked in The Guardian on 25 March 2009, under the headline: Children to study Twitter and blogs in primary schools shake-up. What the review, published on 30 April, actually says is that, "Children should read… texts of all kinds, on paper and on screen…and collaborate, communicate and share information using connectivity to work with, and present to, people and audiences within and beyond the school." The reception given in the press to the idea that children should use blogging, podcasts, Wikipedia and Twitter as forms of communication was a little sarcastic, but such plans are probably a step in the right direction. In the world outside school, literacy is changing. Technologies like podcasts and blogging involve new forms of literacy, and 'digital literacies' are becoming as important as traditional print literacy.
What do these changes mean for literacy teachers? Well, one thing they do not mean is that books, as we traditionally understand them, will disappear. People have predicted the end of books for over 100 years: Thomas Edison claimed in 1913 that film would "completely replace the book in … schools by the end of this decade". He was wrong.
Log in to your account to read
Reviews
You need to be signed in to place a review.