Get out the glitter and the glue and make these wonderful festive resources
Chimney pot Christmas cards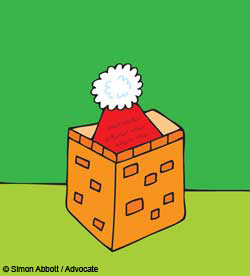 Provide each child with a strip of card and ask them to decorate it with a brickwork pattern (show them an example if necessary). Fold and tape the card evenly to represent a 3D chimney pot, with an open top and base. Help the children to carefully cut out a triangle of red paper and decorate it using cotton wool or white tissue to represent Santa's hat. Help the children to write a Christmas-themed message on the back of the hat. Poke the hat inside the top of the chimney to create a 3D Christmas card.
Log in to your account to read
Reviews
You need to be signed in to place a review.