Get set for a rip-roaring ride as we review a selection of adventure stories.
Baboon by David Jones (Chicken House, £5.99 PB)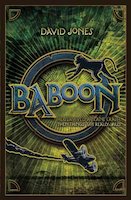 An intriguing and well-paced adventure story about a 14-year-old-boy called Gerry who is involved in a devastating plane crash over the African Savannah with his zoologist parents. Gerry is amazed when he discovers his own injured body in the wreckage and realises that he has undergone a miraculous change – he is now a baboon!
Gerry watches helplessly as a team of paramedics drives both his damaged body and his worried parents away, and knows he will have to survive as best he can in the inhospitable African bush. An exciting and involving tale that should appeal to both boys and girls.
Suitable for: boys; girls; older readers.
H.I.V.E: Dreadnought by Mark Walden (Bloomsbury, £6.99 PB)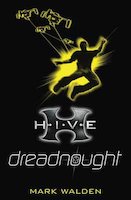 This is a superb action-adventure book about the students of H.I.V.E (Higher Institute of Villainous Education) who are hoping to become elite members of G.L.O.V.E (Global League Of Villainous Enterprises). There is dissension among the leaders, however, and an audacious attempt to destroy the league that involves the kidnapping of… no, I won't give too much away!
Seven of the students are caught up in the ensuing power struggle, and attempt to locate a missing dreadnought craft and save the day. A clever and gripping read. One slight note of caution – the fight scenes are pretty realistic; older readers will love this, though!
Log in to your account to read