It's ghosts and ghouls galore with this selection of spooky books suitable for children aged 7-11.
Feather and Bone by Lazlo Strangolov (Walker, £6.99 HB)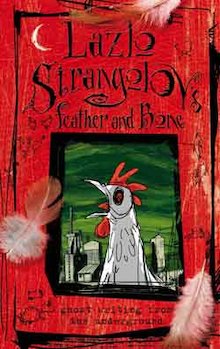 Here's a book with a difference. This is a cold, hungry, fearful world of dark woods and dark doings centred around an abandoned industrial poultry farm. Why does the schoolteacher have missing fingers? Why does Cosmina Barbescu get extra rations in the food parcels? What is spooking the chickens? Why are the rabbits exploding? Kamil and Flori find out.
Wow! What a story! And such powerful illustrations. Lazlo's random pencil doodles are scribbled over the text – an inspired touch. It's absolutely wonderful.
Take a look at Lazlo's top tips for children wishing to write their own spooky stories.
Suitable for: boys; girls; older readers; more able readers; reading aloud.
Barnaby Grimes: Phantom of Blood Alley by Paul Stewart and Chris Riddell (Doubleday, £9.99 HB)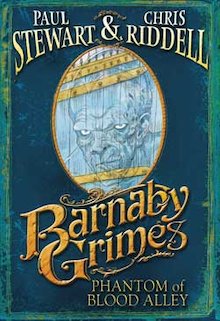 I love books set in made-up worlds. This one is gothicky Victorianish. It's the fourth book in the action packed Barnaby Grimes series, set in a world of tick-tock boys (a cross between a messenger and a delivery boy), duelling governesses, early photographic experiments, savage dogs, ghostly faces at windows, a stolen inheritance, double dealing and lashings of horror and macabre death. An intriguing plot, a lot of running over rooftops, an early prototype skateboard and a likeable hero in Barnaby, the high-speed delivery boy (the best in the business!)
Fabulous illustrations by Chris Riddell, of course. I found it a real page turner. Well done, lads. Great stuff.
Log in to your account to read
Reviews