Kick-start children's learning this new term with our selection of engaging non-fiction titles
One Small Step by Jerry Stone (Templar, £14.99 HB)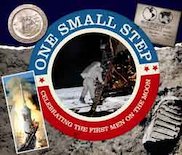 This year marks 40 years of the great Moon landing of 1969. And, although the anniversary was just before the holidays, children will still be enthused by the concept of that 'one small step' – a quote that happens to be the title of this scrapbook-style book that children will pore over. It's bitty and has that feel found in such collections – a spacesuit guide stuck on one page, astronaut menu on another. As such it has that appeal of a book to be explored rather than read from cover to cover. You can't flick through without stopping and inquiring at the photos and diagrams. A stunning collection.
Suitable for: boys; younger readers,; older readers; reluctant readers; more able readers; reading aloud.
A Little Guide to Trees by Charlotte Voake (Eden Project, £10.99 HB)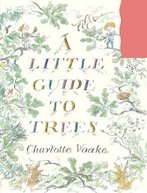 When it comes to enthusing children about our world, trees provide a great stimulus for learning. These huge, obvious trunks of nature are a rich resource for learning about the classification and diversity of species. Charlotte Voake's A Little Guide to Trees is an attractively illustrated introduction to this subject, combining instructions and ideas for getting to know trees better, in which the watercolour illustrations capture the form and beauty of each variety. The trees are well chosen – even the most urban of children won't have to look far to find a tree that they can look up.
Suitable for: boys; girls; younger readers; reluctant readers; reading aloud.
Log in to your account to read