Discover how you can you support and prepare parents for online reporting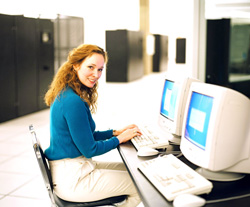 Image © Photo.com/JupiterImages/Getty Images
The school bell rings at the end of the day and children are quickly at home again playing in the garden or on their favourite computer game. However, after-school hours could now become a prime time for parents to return to the classroom and gain knowledge about digital learning. This, in turn, can help them take full advantage of new technologies such as online reporting. Here, Paul Harrington, Product Manager for educational solutions provider Serco Learning, discusses online reporting, and provides guidance for schools to encourage their parents to become involved in, and fully exploit, the world of online learning.
Defeating a digital divide
'September 2012; the deadline for parental reporting in primary schools across the UK is fast approaching. Encompassing 21st century education, online reporting enables parents to gain an insight into various areas of their child's academic life. Online reporting increases the level of information parents have access to, therefore boosting parental engagement. Schools have a duty to inform parents about this system and ensure that parents are up to speed with technology. In order to reap the numerous benefits of accessing their child's attainment and attendance levels, these parents may need in-depth lessons in order to become technically savvy.
Log in to your account to read