Use a treasure hunt to boost letter recognition skills in the first of a new fun phonics series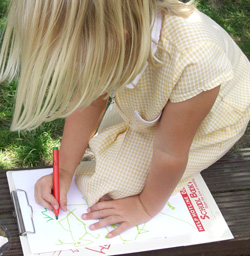 Child Ed PLUS has teamed up with Yellow Door to bring you a selection of valuable free downloadable resources based on Helen Bromley's new book and CD-ROM m is for me! We have chosen a different letter group for each article, starting this month with SATP.
1. Letter search
Download the Online activity sheets 'm is for me: SATP' pages featuring the four letters S, A, T and P. Look at the 'letterscape' pages together with the children and talk about the different ways that the letters are represented. Can the children see any letters that are the same? Can they match upper and lower case in the same font? Explain that the children will be going on a special letter treasure hunt or that they are going to be letter detectives – whichever you prefer.
Log in to your account to read