Ellie is thrilled when hears she that the Tutankhamun exhibition is coming to town. But her brother, Joe, is more cautious. He has heard stories about strange curses and happenings linked to this Ancient Egyptian king. And the children's great- grandad had some first-hand experience of the Pharaoh's real resting place. The children are curious to look through his souvenirs – but what mysterious objects will they find and will there be any truth to the legendary curse?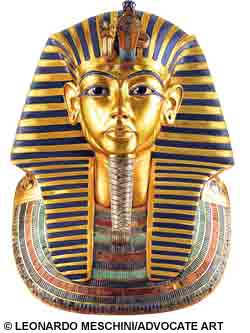 This original story, written especially for Literacy Time PLUS, is an example of a story with a familiar setting yet based on historical fact and legend. It has a clear and simple structure, and is ideal for identifying features of narrative writing, including setting and characterisation. It also draws on previous knowledge of Ancient Egyptian tombs, and the legend of Tutankhamun.
These teachers' notes accompany the PRINT ONLY guided reading leaflet in Literacy Time PLUS Ages 7 to 9, July 2009.
Before reading
Discuss what the children know about Tutankhamun.
Look at the title. What might the story be about? Speculate on genre, justifying ideas. Briefly discuss the meaning of narrative writing, and recap some of the usual features.
Log in to your account to read
Reviews