This leaflet provides information about a variety of castles worldwide, presenting facts about each castle, naming the country in which it can be found, the family who lived there and approximately when it was built. The castles are presented in alphabetical order and there is a fact summary chart on p4.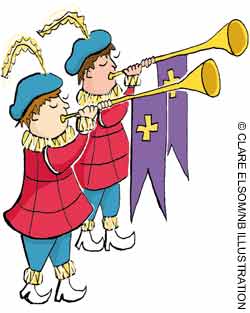 These notes accompany the PRINT ONLY guided reading leaflet in Literacy Time PLUS for Ages 5 to 7, May 2009.
Before reading
Discuss with the children any castles they know of already. How did they find out about these castles? Have they visited them? Read about them? Looked on the internet?
Scan the leaflet together. Ask whether it is a fiction or non-fiction leaflet. Make links with other non-fiction texts recently read.
What do the children notice about the organisation of the leaflet and the order in which the castles are presented? (Alphabetically by castle name.)
Remind the children that non-fiction texts do not necessarily have to be read in sequence. Ask them to decide which castle they would like to read about first.
Before they start to read, discuss reading strategies. Pick a few words from the text that you think the children will find difficult to read and model how to work them out.
Log in to your account to read
Reviews