These poems have a strong numeric, line or syllable pattern and are examples of specific poetry forms. In every case there is a useful introduction to each form of poetry, followed by examples. The poems are written by a variety of modern and historical poets, including Paul Cookson, and include examples of limericks, clerihews, haikus, tankas, cinquains and sonnets. The beauty, humour and discipline of each poem will appeal to a wide range of children.
These teachers' notes accompany the PRINT ONLY guided reading leaflet in Literacy Time PLUS Ages 9 to 11 March 2009.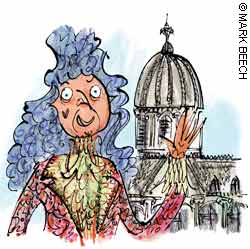 Before reading
Discuss the children's knowledge of each poetic form. List the features, using terms such as syllables, verse and rhyme. Elicit information about the layout of each text. Compare poem lengths and presentation.
Guided reading
Read the introductions. Check the rhyming patterns and syllable counts.
Highlight words containing unstressed vowels, eg measure (sonnet) and twinkle (tanka). Make a list and learn the spellings for your next spelling test.
Find words with common spelling patterns and meanings and add them to a personal word book, eg twinkle/trickle (tanka) joy/delight (sonnet).
Highlight words that are tricky to spell and explore a range of strategies, eg pl/ea/sure, m/ea/sure (sonnet) – identifying common letter patterns; de/sign/ing (clerihew) – looking at words within words.
Explore how word meanings change when used in different contexts or historical times – eg, humour means type of character or temperament in the sonnet, whereas now it is used to describe fun or amusement.
Log in to your account to read
Reviews