Children will love reading or performing this short, amusing play script – and it's one to revisit on International Talk Like a Pirate Day which takes place on 19 September every year.
These teachers' notes accompany the PRINT ONLY guided reading leaflet in Literacy Time PLUS for Ages 7 to 9, January 2009.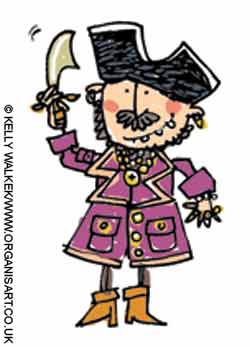 Before reading
Discuss and list the images that come to mind if you say the word 'pirates'. Explain that our image of a pirate is called a 'stereotype'. Can the children name any famous real or fictional pirates? (See Leaflet 2.) How well do they match the stereotype? (Eyepatch, hook, wooden leg, parrot, vocabulary, name, etc.)
Previous learning
Children should be aware that, when reading scripts, the names of characters are there to alert performers as to who is speaking, but are not read out aloud.
Key learning outcomes:
Log in to your account to read
Reviews