Take a look at our reviews of a selection of books set in days gone by.
The Red Necklace by Sally Gardner (Orion, £6.99 PB)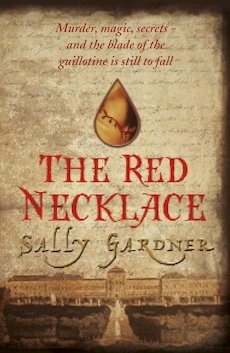 This book has everything! It's a wonderfully-written thrilling mystery with magic and murder, set against a background of the French Revolution and the reign of terror that followed it. It has a marvellous protagonist in Yann Margoza, the gypsy boy who knows nothing of his background yet predicts the future. Yann's destiny will be to rescue Sido – the unloved, crippled daughter of the vain Marquis de Villeduval. But Yann will have to outwit the merciless Count Kalliovski, a man so evil he seems ageless. In fact, some believe that he is in league with the Devil.
This is a great read with more twists, turns and excitement than a roller coaster. A wonderful book
Suitable for: girls;boys; 9-11 year olds; more able readers
Perfect Fire Trilogy: Blue Flame by KM Grant (Quercus, £6.99 PB)
Log in to your account to read
Reviews