This space log – or family journal – is written by members of the same fictional family over several generations. They live and travel on the space ark featured in On-screen resource 2. The entries span over 200 years. The Perseus houses an ideal world where people farm, use craft skills, trade, take part in sports and live in small towns. Ordinary names have been used to link the present day to the future – but the children could have fun inventing futuristic 'space' names.
These teachers' notes accompany the PRINT ONLY guided reading leaflet in Literacy Time PLUS Ages 9 to 11 November 2008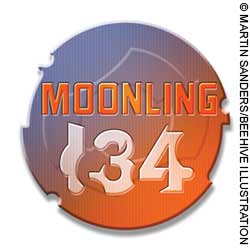 Guided group reading
Discuss the title. What is a 'log'? Which text type would a 'log' fit into?
Look at the text presentation. Without reading the text, ask the children to suggest why it is presented in chunks. What does each section represent? Is the log written at the same time by the same person? Look at the dates and explain that the entries span over 200 years.
Share read the text, taking one entry at a time. Ask the children questions to explore their understanding of the narrative.
Discuss the features of recount text. What do they notice about many of the verbs?
Look at and discuss the use of paragraphs.
Log in to your account to read