A short playscript set a Christmas time and unravelling the mystery of some missing chocolate coins. Perfect for an end of term performance or to share in guided reading.
These teachers' notes accompany the PRINT ONLY guided reading leaflet in Literacy Time PLUS Ages 5 to 7 November 2008.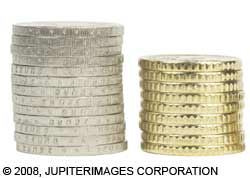 Before reading
Discuss what a playscript is and how it differs from prose narrative. Create a checklist for the organisational features you would expect to find. Discuss how settings change with each scene and how characters' names are written before each piece of dialogue.
Discuss the title of the play. What do they expect to happen?
Look at the list of characters and allocate parts. Identify the settings of the five different scenes and create a story map to represent where the action is taking place.
Discuss the stage directions given in brackets and encourage children to adapt their delivery accordingly. Discuss the effect punctuation has on the way lines are delivered. Encourage the use of expression.
Log in to your account to read
Reviews