This story comes from Alaska, and is told by the Tlingit people. In researching it, the writer Brett Dillingham asked for the blessing of Tlingit storytellers and Elders, including Marie Olsen of the Wooshkeetaan Eagle clan – an expert in the history and culture of the Tlingit.
The story illustrates her people's respect for the natural world, their belief in animal spirits and how they interact with the human world: it models their values, and the responsibilities within families for raising children.
These teachers' notes accompany the PRINT ONLY guided reading leaflet in Literacy Time PLUS Ages 7 to 9, September 2008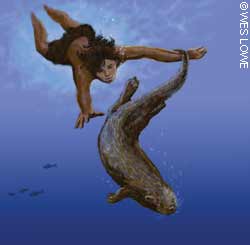 Before reading
Locate southern Alaska on a map.
Explain that the Tlingit are one of many different groups of Native American Indians, each with their own specific culture and stories.
Discuss oral storytelling, and relate to traditional stories that the children know from their culture.
Log in to your account to read
Reviews