Kennford Playbox, a pre-school nursery in Devon, is the lucky owner of a Promethean interactive whiteboard system and software, after winning Nursery Education PLUS' fantastic competition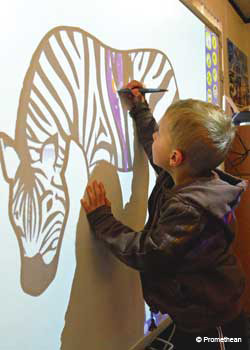 When nursery manager, Michele Berry entered Nursery Education PLUS' whiteboard competition, Kennford Playbox was in the process of moving to a new purpose-built facility, so the thought of winning an interactive whiteboard was an exciting prospect for everyone.
Since the Activboard+2 was installed at the nursery, the interactive whiteboard has quickly become an integral part of everyday learning. 'We couldn't live without it now we've got it,' said Dawn Whitton, Deputy Manager. 'From storytelling to mark-making exercises, the Activboard+2 has facilitated a range of engaging and stimulating activities'.
Log in to your account to read
Reviews