Leaflet 1 features extracts from two historical novels. My Story – Anne Boleyn and Me by Alison Prince is the fictionalised diary-style account of an 11-year-old girl who witnesses events during the courtship and marriage of Anne Boleyn and Henry VIII. The Time-travelling Cat and the Tudor Treasure by Julia Jarman, details the adventures of Ka, a time-travelling cat and her modern day owner, Topher, who travel to Richmond in Tudor times in pursuit of the philosopher's stone.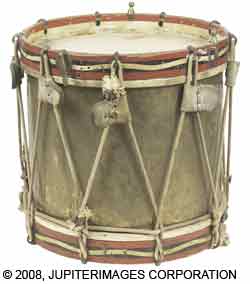 These teachers' notes accompany the PRINT ONLY guided reading leaflet in Literacy Time PLUS Ages 9 to 11, July 2008
Before reading
Explore/explain the controversy surrounding the marriage of Anne Boleyn and Henry

VIII

(see Leaflet 2).
Watch clips from films set in Tudor times, such as Shakespeare in Love or Elizabeth I (starring Helen Mirren).
Discuss the layout of each extract. Identify the text type and its typical features – eg, fiction text, paragraphs.
Identify the types of scenes, costumes, transport and street activity that might be seen in Tudor times. Would these lend themselves to descriptive prose?
Decide whether the descriptions of Anne and Elizabeth are likely to be complimentary considering the religious, gender and political issues at the time.
Log in to your account to read