This information text introduces the children to a genre of music which the author calls 'Bubblegum Pop' providing examples of recent hits, including High School Musical and explaining the history of the genre. With its musical theme, the poster links with the National Year of Reading theme for July of Rhythm and Rhyme.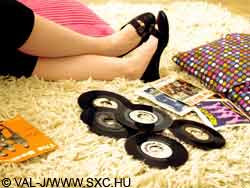 Shared learning and teaching
Before reading
Listen to music tracks by the artists named in the text. This will help the children to understand the information and get a sense of the musical genre being explored. Look at pictures of the featured artists, too.
Previous learning
These activities will build on the following skills: drawing together ideas from across a text, using simple signposts; using organisational features; using context to build stores of vocabulary; writing non-fiction texts in a similar style, selecting appropriate presentational features; using planning to establish clear sections; word processing.
Key learning outcomes:
Log in to your account to read