Love the interactivity of Pippa Goodhart and Nick Sharratt's picture book classic, You Choose? Now kids can zoom off into space for an intergalactic journey in You Choose in Space – the spectacular sequel that's out of this world!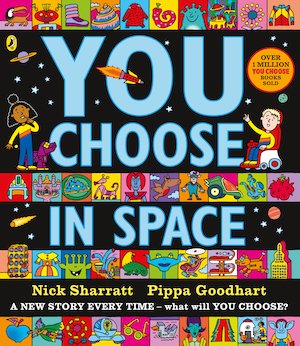 If you could go anywhere, where would you go? Seaside, forest, volcano, city, desert or outer space?
Who would you like as a friend? A pirate, an alien, a fairy, a robot, or Father Christmas?
And what would you do for fun? Go skiing; bungee-jumping; surfing; exploring; or sunbathing?
Log in to your account to read
Reviews