Run a Beep Beep! Day to engage early years in road safety basics.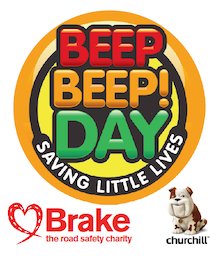 Beep Beep! Days, sponsored by Churchill, are a great opportunity for early year's educators to introduce children to road safety basics, with fun activities and resources provided by Brake, the road safety charity. Every year thousands of tots and infants aged 2-7 take part to help save little lives.
Every day, 500 children and young people are killed on roads around the world. Brake works to stop road deaths and injuries by campaigning for safer roads, and supports people bereaved or injured in road crashes.
Log in to your account to read
Reviews