This original short story by David Clayton has great boy appeal. Set in Brazil, it centres on two top footballers who accept a challenge to play a match against a team of young boys from a poor village up in the mountains. One of the boys turns out to be a really talented player who will one day become a sporting superstar.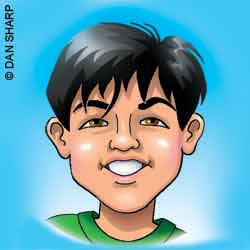 These teachers' notes refer to the PRINT ONLY version of the guided reading leaflet available in Literacy Time PLUS for Ages 9 to 11, May 2008 issue.
Before reading
Find out if the children have read a story set in another country before.
Locate Brazil on a map. Show pictures of different areas of Brazil and explain what it is like to live there.
Discuss their favourite football teams, favourite players, why they are good, etc. Do any of them think they could beat their favourite player in a game?
Log in to your account to read
Reviews