This story provides plenty of scope for prediction and discussion, raising issues around themes of winning and losing, friendship and sportsmanship. The story is told using a repetitive structure, which will support less confident readers. Alliteration is used to help descibe the characters effectively.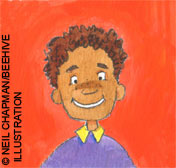 The story is available in Literacy Time PLUS for Ages 5 to 7, May 2008.
Before reading
Read the title to the children. Ask them to explain what amazing means and to suggest how Alfie might be amazing.
Briefly discuss what kinds of events the children look forward to and those they don't. Ask them to describe the feelings associated with these.
Ask them to look out for how Alfie is feeling at different times in the story.
Remind them to try to blend all the way through words, even long words. Model blending some longer words. Recap vowel patterns (or, ar, erai, ee, oa) and some of the common endings to support this.
Recap other appropriate strategies – eg, reading on or using context.
Write out and read together the word Olympic.
Log in to your account to read
Reviews