The leaflet features a range of recounts – diaries, journals and letters – all with a Family theme: a fictional diary extract from the hilarious Dear Dumb Diary series by Jim Benton (Scholastic); a factual letter from Sir Ernest Shackleton to his daughter Cecily, conveying his emotions during his attempt to rescue his men from Antarctica in 1916; an extract from Queen Victoria's diary revealing fascinating details of her thoughts on her wedding day in 1860; and, finally, a piece from Roald Dahl's Boy, focusing poignantly on his time at kindergarten in 1922‑3.
These teachers' notes accompany the PRINT ONLY guided reading leaflet in Literacy Time PLUS for ages 9 to 11 March 2008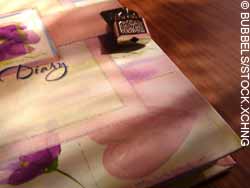 Before reading
Look at the structure of each text and identify the genre.
Discuss the differences between autobiography and biography.
Log in to your account to read