This is the opening extract from a classic humorous novel written in the 1970s by the late author, Helen Cresswell. It is taken from the first of a series that focuses on the Bagthorpe family. Its realistic family theme allows children to identify with Jack and his desire to shine within his talented family.
These teachers' notes accompany the PRINT ONLY guided reading leaflet in Literacy Time PLUS for ages 9 to 11 March 2008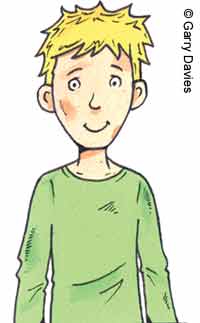 Before reading
Ask the children to describe a typical family. Who might they expect to be in the extended family? Discuss different types of families, including ones with absent parents and step-families.
Explain that this story, written in the 1970s by Helen Cresswell, is the first in a series of books about the Bagthorpe family. Can the class think of other books written in series about a family or group of people?
Discuss the main character in a favourite book. It is often a boy or a girl of the reader's age, who has to deal with situations while interacting with their family. Talk about how this allows the reader to identify with the characters and situations they find themselves in. Make a note of any books of this type read and recommended by the class.
Log in to your account to read
Reviews