For children who find original Shakespeare plays too difficult, the Easy Reading Shakespeare series can provide a wonderful introduction to the storylines. Author Richard Cuddington retells them in easy-to-read, fast-moving rhyme, concentrating on essential plot elements and featuring only the main characters.
These teachers' notes accompany the PRINT ONLY guided reading leaflet in Literacy Time PLUS for ages 7 to 9 March 2008.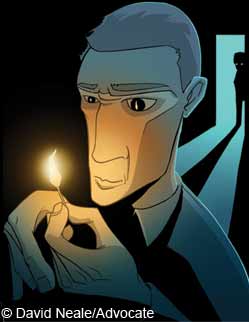 The leaflet features an extract from Cuddington's version of 'As You Like It', concluding with the famous 'All the world's a stage' speech. It complements on-screen resource 1, which features Shakespeare's original speech and filmed readings of it.
In verse 5, Orlando is described as being 'most worthy of his name'. This probably refers to the character of Orlando who appeared in legends and epic poems in medieval literature, who died fighting bravely for his country and his faith. Shakespeare was no doubt familiar with these. The name was synonymous with total loyalty and courage.
Before reading
Discuss the main stages of life. Create a timeline, divided into sections. How many stages do the children think there are? What kind of things do people do in each stage? Add verbs and adjectives in each section. Explain that Shakespeare wrote a famous speech about this, and you are going to look at a poem based on the play in which this appears.
Start a glossary. Explain that you will list any unfamiliar words you meet and discuss meanings.
Log in to your account to read
Reviews