This comprehensive on-screen resource supports delivery of the Literacy Framework Y3 Narrative Unit, Authors & Letters. Within the resource the poet/author Moira Andrew poses questions and suggests activities you can work into your lessons. Start by reading the Author Profile, so the children become familiar with the author. When you have shared some of Moira's work, why not chat with her in our Literacy Time PLUS online Forum?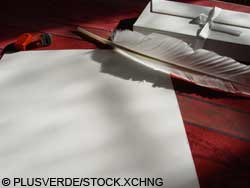 How to begin
From the main menu within the on-screen resource, select the Author Profile. As you read this with the class, ask questions, such as:
What was it Moira liked about books?
Why do you think she enjoyed books about girl characters?
What do you think Moira means when she talks about 'using the language of today' in her poetry?
Why do you think Moira would love every child to share her passion for books?
Phase 1, Part I: Reading and responding to poems
Read the section 'How do you get your ideas?' What has Moira added to the incident she observed to write the poem 'Unholy Joy'? What type of language has she used to create the images in the poem?
Read the kitchen sounds poem to the children with their eyes closed. How has Moira created a sound poem? Go on a sensory walk, to test how Moira gets her ideas. Look for incidents that could become poems; listen for sounds you could use in your writing. Ask the children to make notes in a notebook.
Log in to your account to read
Reviews