Children who have diabetes usually manage to keep it under control, however there may be a time when you need to help out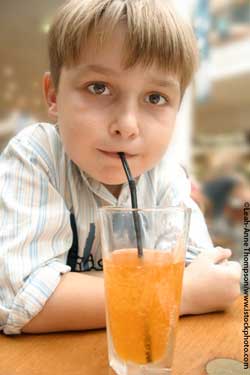 Diabetes
What you need to know
Diabetes is caused when there is not enough insulin produced in the body. Insulin is a hormone produced in the pancreas. It is responsible for glucose metabolism and it helps us to store glucose ready for when energy is needed.
There are about 15 to 20 children per 100,000 diagnosed with diabetes each year and this is increasing.
There are two forms of diabetes; one affecting children and young adults and one starting in middle age. Most children have Type 1 or 'insulin dependent diabetes mellitus' in which the insulin-producing cells of the pancreas have been destroyed.
It can start quite suddenly at any age, and it can run in families.
The first symptoms you might notice are excessive thirst, large amounts of urine being passed frequently, weight loss, irritability and tiredness, an unusual smell of pear drops to the breath and a reduced resistance to infections.
It is diagnosed through a blood test and children are usually prescribed regular insulin to control their blood sugar.
Many older children give insulin injections to themselves and can also learn how to test their blood and urine sugar levels.
If the child's blood sugar level falls too low, this is called a hypoglycaemic episode or a 'hypo'.
Log in to your account to read