Taking inspiration from Victorian art and architecture, explore line, tone, texture, colour and composition, through the traditional genres of still life, landscape and portraiture
Key Stage 2 activities are also available.
Activities
1. Portraits
The earliest photographs were made by Louis Daguerre in 1837, the year Victoria ascended to the throne, and by the 1860s photography was widespread. Inspired by those early, atmospheric images, this activity uses coffee stains to create 'sepia-toned' portraits.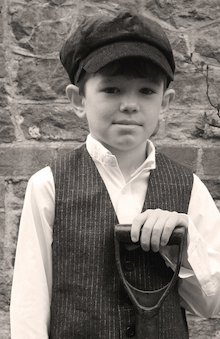 * Begin by providing children with cameras to take portraits of each other – if you're having a Victorian-themed day then this would be the ideal opportunity for photography. * Load the images on to the computer and encourage children to select the shots they like the most. * Print the images using a black-and-white printer and on a 'light' setting – there needn't be dark tones on the image. Ideally, print directly onto cartridge paper, or photocopy onto it. * Place a spoonful of coffee into a cup, add a little hot water and allow it to cool.
Log in to your account to read