An evaluation of science education in England, published by Ofsted in early January 2011, highlighted a lack of confidence and expertise among primary school teachers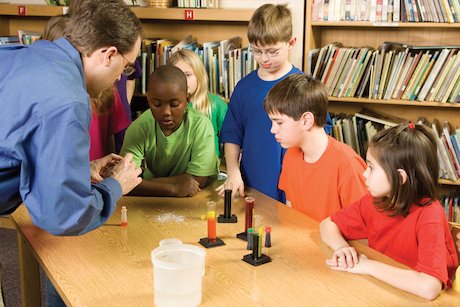 Ofsted: 'More science training needed'
Primary school teachers need more training in science for standards to improve, says Ofsted. But given that inspectors also see lack of local authority support as an issue, where can schools go for help?
Ofsted's report, Successful science , highlighted the valuable role of Science Learning Centres (SLCs) in providing high-quality professional development. It also praised the success of the Primary Science Quality Mark (PSQM), a scheme that aims to raise the profile of science and promote a commitment to excellence.
Science Learning Centres
Jane Turner is Associate Director at the Science Learning Centre East of England and joint Project Leader of the PSQM. She wants primary schools to know that there are places they can go to locally for support that is both relevant and up to date.
All SLCs have a core programme of primary courses covering everything from leadership through to early years and assessment. Their mission is to improve subject knowledge, encourage inspirational and innovative teaching, and bring contemporary science into the classroom. Sessions currently on offer include 'Astronomy and Space CPD' and 'Forensic Science in the Primary School'.
Log in to your account to read