Lesley Sudlow tracked down children's favourite author Ian Whybrow, to talk about the secrets of his success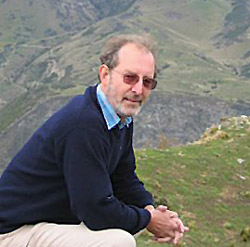 Ian Whybrow is married and divides his time between Harrow, Middlesex and his writer's retreat in Herefordshire. He spent most of his working life running an English department and a sixth form at a school, although he has tried his hand at many things including being a farmhand, deckchair attendant, management trainee for an oil company, copywriter, cellarman, travel guide and more.
LS How did you start writing books for children?
IW I suppose it has a lot to do with my mother's enthusiasm for books as she often used to read to me as a child. I taught a class of 11-year-olds, and wondered whether I could write something to interest them. Adrian Mole was a favourite at the time, so I looked at the character and admired the Englishness of the references and the humour. This (and looking after a wonderfully daft dog for a fortnight) led me to begin writing the Sniff stories in 1989, which are still in print. I was lucky enough to receive an encouraging review in The Times – 'a major new talent has arrived' and that got me started.
Log in to your account to read