Take a look at our selection of exciting new books and resources available to buy. Plus, don't forget to visit our 'Giveaways' section for a chance to win them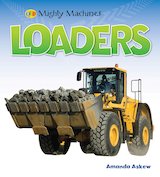 Mighty Machines: Loaders
This wonderful non-fiction title for younger children features full-colour images of mighty loaders that young boys in particular will love to learn about. Loaders by Amanda Askew (QED, £4.99 PB) features simple facts on every page and a glossary at the back. Further titles in the series include Bikes, Cranes, and Fire Trucks. We have ten copies to give away!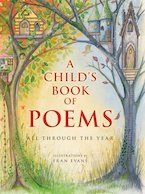 Poetry through the year
A Child's Book of Poems illustrated by Fran Evans (Pont, £9.99 HB) is a delightful collection by a range of poets. The book features a selection of poems for each month of the year – from 'Sun in January', 'July, the End of School' to December's 'Barn Owl in Winter'. It would make a great stimulus for creative work on the seasons or for independent reading. It is most suited to Key Stage 2, although KS1 children would enjoy the simpler poems. We have five copies to give away!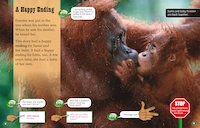 Into Connectors
The Into Connectors series from Scholastic for Years 2 and 3 solves the problem of 'what to do with the others' in guided reading sessions. These easy-to-follow, topical non-fiction titles are great for honing speaking and listening and comprehension skills. The fascinating texts hook children in and empower them to use thinking skills in small, collaborative groups. A set of six books costs £28.50. Visit the Into Connectors website to find out more.
Log in to your account to read