Michael Rosen — the Children's Laureate
With synthetic phonics recently hitting the headlines again, Ruth Miskin, Creator of Read Write Inc (OUP) and the Children's Laureate Michael Rosen go head to head on the topical issue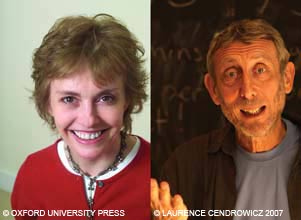 Ruth Miskin
The longer I teach children to read, the more I don't understand the debate about reading. There still seems to be confusion about whether we immerse children in books or teach children, step by step, to read for themselves. You do both. There is no conflict.
Immerse children in great books – read to them at least twice a day and talk with them about how the characters feel and why, and what they would do if they were them. Memorise and chant poems. Inspire children with a love of books.
Importantly, alongside this, teach children to read the 44 'sounds' (sound-letter correspondences), blend them into words and show children how to read these same words in books. Make this activity lively, fun and interactive.
Log in to your account to read
Reviews